At Family Eye Clinic, you will find an experienced and helpful team of eye care professionals dedicated to meeting your eye health needs. We recognize you have a choice for your eye care professional and thank you for choosing us to care for your family's vision needs. We invite you to refer your friends and family to our eye care office.
Dr. Randall Sapp and the entire staff value our patient relationships and strive to improve your quality of life through vision wellness. Our practice offers excellent service and state-of-the-art technology.
Dr. Randall Sapp and the staff work closely as a team and take pride in providing one-on-one attention to solve your eye health and vision problems. We are dedicated to meeting the vision care needs of our patients.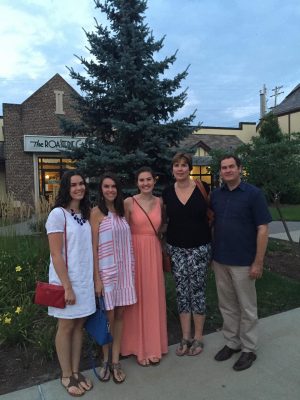 Dr. Randall Sapp
Dr. Sapp is happy to bring his 24 years of expertise and experience in comprehensive eye care to the Maryville community. A native of Columbia Missouri, he graduated from Rockbridge High School. He continued his education at the University of Missouri-Columbia, earning a Bachelor of Science degree in Biology. He then spent the next 6 years in a vision research lab while obtaining a Masters degree in Neurophysiology. Next, Dr. Sapp attended the Univ. of MO-St. Louis obtaining his Doctorate Degree in Optometry in 1994. He has spent every year since practicing Optometry in St. Joseph and the Kansas City area. He is excited to begin the next chapter of his career practicing in Maryville. Dr. Sapp has been married 33 years. His wife and their three daughters have careers in the medical field as well. When not taking care of patients, Dr. Sapp enjoys time outdoors, gardening, playing Pickle Ball and attending sporting events, especially Mizzou Basketball games and Football Bowl games. Dr. Sapp also loves playing the guitar and drums in the praise band at his church. Dr. Sapp offers comprehensive exams for eye glasses, specialty contact lenses, and medical diagnosis and management of eye disease.
Korrie Sowards – Owner/ Administrator
Korrie is the owner of the Family Eye Clinic She has 16+ years of experience in the field. She started out as an optician at the Family Eye Clinic. But left to learn about Glaucoma and Lasik and worked in those field for a few years. But she couldn't stay away from lenses and optics which is where she really wanted to be. So, she started working for Essilor a large lens manufacturer in the United States as a Trainer and Lab Rep. Where she had the privilege of learning the newest the latest innovations in lenses and being a part of opticals in a 6-state area. As her son got older and more involved she decided to stop traveling and come back to her roots at Family Eye Clinic where she purchased the practice in 2014. Korrie has been married to her husband Nick for 18 years they have one son who is a 11th grader at Maryville high school. Korrie enjoys being involved in the community and is a member of several organizations in town. As well as being a proud scout mom, dance mom, and Spectrum mom.
Our team of eye care professionals is experienced and friendly. We're here to help all patients understand their benefits, schedule appointments, and fulfill their eye doctor's orders. Our opticians can give you guidance in picking out your perfect pair of eyewear, and our friendly office staff is knowledgeable about billing and benefits coverage.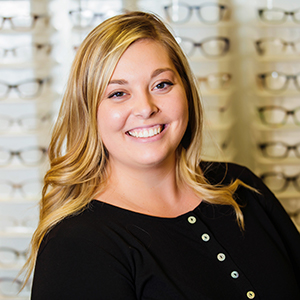 Quincey
Quincey Lyon is From Norborne, Mo and moved to Maryville in the fall of 2018. She comes to our practice with optical experience & loves helping patients find the perfect frame. Quincey graduated from the University of Missouri in 2017. She loves to spend time outside of the office being outdoors staying active in sporting activities and spending time with her son Ledger.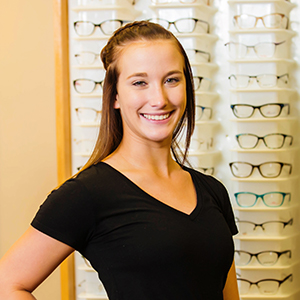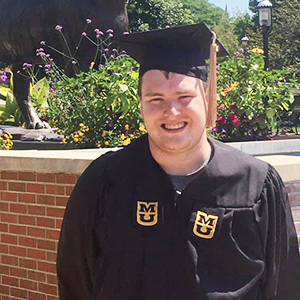 Gavin
Gavin is from Maryville, MO, and holds an Associate's of Math and Science from The Missouri Academy of Science, Mathematics, and Computing. He recently moved back in May, after graduating from Mizzou with degrees in Business Finance and Mandarin Studies. In his free time Gavin enjoys games, cooking, reading, and playing with his dog, Tali.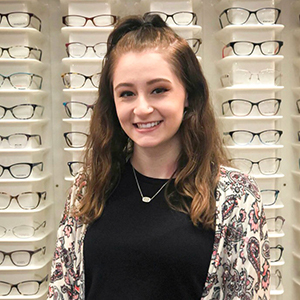 Maddy
Maddy is from St. Joseph, Missouri and moved to Maryville in 2017 to attend Northwest Missouri State University. She is majoring in Business Management & Marketing and plans to graduate in 2021. She loves talking with patients and making sure they leave happy every time. In her free time, she loves to spend time with her cat Felix.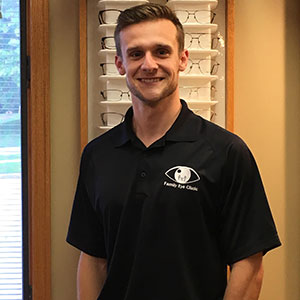 Dalton
Off to Optometry School!
Dalton McGaugh is from Excelsior Springs, Missouri.
Senior at Northwest Missouri State University.
Applied Health: Exercise Science with a Minor in Sports Psychology and Biology.
Hobbies:
Hunting
Fishing
Wisconsin Football
Traveling / Hiking in National Parks